Newsletter: January, 2017
Welcome To Our Monthly Newsletter!
Dear Client and Industry Partner,
[gap height="20″]Accredited Drug Testing, Inc. is pleased to provide you our new and revised monthly newsletter. This newsletter is intended to keep you informed regarding Drug and Alcohol Testing information for employers, individuals and interested parties. Our monthly newsletter will include new drug testing regulations and legal updates, responsible business practices, DOT updates and other information regarding the Nation's Drug and Alcohol Testing Industry.
As one of the Nation's leading providers of Drug and Alcohol Testing Services, Accredited Drug Testing is dedicated to providing exceptional customer service, keeping you informed and serving our clients' needs in a professional, courteous and confidential manner.
The Team at Accredited Drug Testing, Inc.
Presidents Message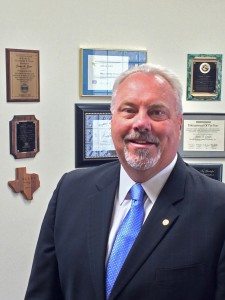 2016, what a year! As the new year begins, 2017 promises to be an exciting year for the drug testing industry in part due to the fact that this past year we saw many circumstances which affected the Nations' Drug Testing Industry. In addition, Accredited Drug Testing, Inc. experienced its largest year of growth since our founding including adding over 400 new employers as
clients and we sincerely thank
our customers, laboratory partners, Medical Review Officers and industry associates in helping us achieve this success. The Nation also saw many states legalize medical marijuana including Florida, North Dakota and Arkansas. Although use of medical marijuana was approved in these states, Federal Courts continue to issue rulings that protect an employer's right to a drug free workplace and termination of an employee who has a positive test for marijuana, medical or otherwise.
Drug testing even became a conversation piece in the Presidential election when candidate Donald Trump, now President-elect Trump, suggested that all candidates should "take a drug test prior to the debate". 2016 also saw several states requiring drug testing for public financial assistance and the court systems continued to require drug testing for many defendants on probation. Employers who conduct drug and alcohol testing for pre-employment and random drug testing was on the rise and many companies who drug test stated that "work place accidents were significantly reduced" due to being a drug free workplace. On the DOT side (regulated testing) the FMCSA maintained their random drug testing rate at 25% for 2017, but we still unbelievably saw several public transportation operators including airline pilots caught while on duty being under the influence of illegal drugs or alcohol. 2017 will certainly be a year of interest regarding drug testing news and Accredited Drug Testing looks forward to being a leader in this important industry.
[gap height="30″]Happy New Year!
Jim Greer
[gap height="30″]James A Greer is the President and CEO of Accredited Drug Testing, American Drug Testing and Health Screenings USA. Mr. Greer has over 30 years' experience in the Drug Testing and Regulatory Compliance Industries. He has been recognized as a leading expert in the areas of proper business practices and the development and management of successful companies.
Services Spotlight
Background Checks
Need a background check for yourself or a new employee? We have different packages available. Easily select your service or set up an account today.
Did You Know?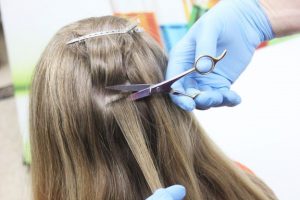 Hair drug tests can be screened in 5, 10 and 12 panel screening levels. The typical length of head hair tested is 1½ inches from the root end. Since the average growth rate of human head hair is approximately ½ inch (1.3 cm) per month a hair analysis covers an approximate 90 day time frame.
Industry News
Amendment 2 Has Taken Effect January 2, 2017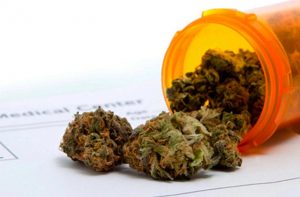 On Monday, Jan. 2, Florida's newest constitutional amendment went into effect which expands the scope of medical marijuana in the Sunshine State.
Looking Back: Top 10 Stories of 2016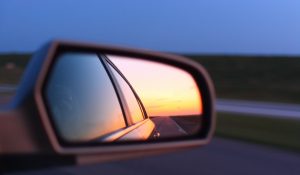 From opioid epidemics to medical marijuana laws, here's a look at some of the top industry news articles of 2016.
Deadliest Hot Air Balloon Crash In History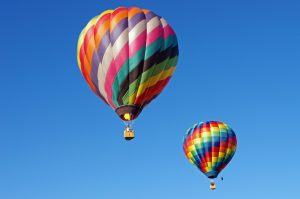 The National Transportation Safety Board (NTSB) announced that the pilot of the deadliest hot air balloon crash in U.S. history had seven different drugs in his system at the time of the accident.
DOT Corner
Important DOT Update: eCCF
Accredited Drug Testing, Inc. (ADT) is pleased to announce that in partnership with Quest Diagnostic we now offer electronic Chain of Custody Forms (eCCF) for US Department of Transportation Regulated Drug Testing.
The Office of Drug and Alcohol Policy and Compliance (ODAPC) issued a final rule on April 13, 2015 that grants employers, collectors, laboratories, and Medical Review Officers to use the electronic version of the Federal Drug Testing Custody and Control Form (eCCF) in the DOT-regulated drug testing program.
What Is An eCCF?
An eCCF is an electronic version of the traditional, five-part, Federal Paper Custody and Control Form (CCF) which is the document used for ordering a drug test, specimen collection processing, and documentation for the donor's specimen for workplace drug testing. 
The CCF documents the external specimen chain of custody such as the handling of the specimen from the time of collection until it is received at the laboratory and, in the Federal Program, is also is used to document final laboratory results reported to the Medical Review Officer (MRO). The Federal eCCF collects and transmits the same employer, donor, collector, MRO, and specimen information as the paper process but utilizes an electronic, online process rather than the five-part paper form.
Any "Safety Sensitive" rated employee or employer regulated by any mode of the DOT can begin using the eCCF only when utilizing a laboratory that has been approved through the Department of Health and Human Services (HHS) National Laboratory Certification Program.
DOT Compliance Checklist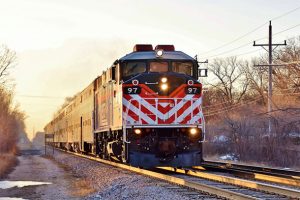 Are you in compliance with DOT drug and safety regulations? Find out by using this handy checklist.
---
Accredited Drug Testing would Like To Welcome Our Newest Team Members:
John Burgos: Business Development Manager

Jason Barreto: Online Marketing Manager

Daniel Santiago: Business Development Representative
[gap height="30″]Accredited Drug Testing, Inc. 
Testing Centers Nationwide
"Need A Test, Choose The Best"
www.accrediteddrugtesting.com
(800) 221-4291
news@accrediteddrugtesting.com